LEFT TO RIGHT CONVERSION
Age or model matters not, thanks to superior knowledge of the entire Porsche range. A more recent example of our work is this 964 Carrera 4, a vehicle fitted with some of the the most intricate electronics of any car. This though is of no concern, rather it's indicative of our expertise, as every converted Porsche that leaves our workshop carries with it the appearance of a factory fit and warranty.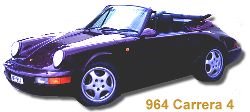 (click on image to enlarge)
Logically, any carefully orchestrated left to right hand conversion takes time, patience and a great amount of skill. An analytical approach is required, whereby each and every conversion must follow a strict plan. Obviously, every model varies, with front and rear engine's vehicles, four and two-wheel drive, new and semi-new technology.
| | |
| --- | --- |
| | |
| Left-hand drive car being totally stripped and getting ready for right hand conversion. (Click on image to enlarge) | Another left-hand drive car being totally stripped and getting ready for right hand conversion. (Click on image to enlarge) |
Whether we are working on a 964 Carrera 4 as shown here, or any other model, the procedure follows a set plan. Essentially, progress can be broken into stages as follows;
| | |
| --- | --- |
| | |
| BEFORE: Under the bonnet section being prepared for total stripping. (Click on image to enlarge) | AFTER: Under the bonnet section total stripped getting prepared for total transformation. (Click on image to enlarge) |
1.Initial inspection. Initially, the vehicle is scrutinized from front to back with particular emphasis on checking chassis and exterior integrity. Photographs are taken and every mechanical and electrical function is tested. In other words, if something doesn't work if left hand form, it may be a problem later on, and should be attended to at this point.
2. We remove the doors, and strip the interior in its entirety, from the carpet to the dash and steering column. Likewise, the trunk is stripped of all components inclusive of the fuel tank, fuse box and wiring, whilst on the underside, the front end, suspension and braking systems are removed.
3. Once stripped. The interior, trunk and undercarriage are photographed. In fact, photos are normally taken throughout each conversion.
4. Laborious tasks are many, but of course are all necessary, such as removing the factory body deadening and ensuring all wiring is removed. Once complete, we are able to precisely drill out and remove factory spot welds, and cut where necessary to remove the entire trunk floor and fire wall assembly.
5. In an attempt to ensure a factory appearance, and of course when ensuring that all product lines up and is of the appropriate size, all cut and drilled areas are dressed, cleaned and measured.
6. Dummy Assembly. In this instance, new Porsche supplied floor/fire wall panels are positioned with a small number of spot welds, a new right hand dash is fully positioned, and the suspension and steering is placed into position. The intention is that we are able to check all gaps, including door and dash, whilst also ensuring the suspension and steering integrity.
7. Once satisfied, the vehicle is again totally stripped. Any minor adjustments are made and the new floor/fire wall panel is welded into position whilst adhering to factory specifications and practices. The floor is seam welded, rust proofed and body deadening is added, noting that we use only German parts (Wurth as used by Porsche).
8. Paint follows, once again utilising only Porsche recommended paint (Glasurit).
9. Wiring manipulation takes many hours to complete with approximately 100 additional metres of colour coded wires being added to the factory loom (in the case of late model vehicles). The utmost detail is attended to with wiring upgrades, whereby factory Porsche tape is employed to ensure a tidy factory appearance, whilst the appropriate colours and sizes are used.
10. Final assembly is in itself a significant exercise during which every attempt is made to ensure the appearance of a factory right hand vehicle.
11. Autohaus seek engineering certification and approval via a final inspection.
One of the cars where Autohaus was involved to bring it to its former condition and sold to a Japanese buyer for approximately $250,000 AUD.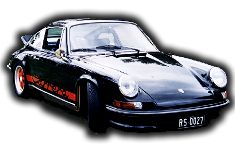 A fully restored 911 Carrera RS . (Click on image to enlarge)